Who does not enjoy a good craft fair! Whether it's one of the arts, food, health, or just about anything, a fair will always attract a lot of people. Which is a good thing because playing your cards right, you might have really good success at those.
Only having a great product won't cut it nowadays, you need to invest a little bit more time in your overall presentation in order to grab the customers and make them your loyal followers. There is some do's and don't's when it comes to setting up your booth and how you engage with your customers, as well as other vendors!
TIPS FOR A SUCCESSFUL CRAFT FAIR
When you invest in a craft fair, your ultimate goal is get your fee back and then some more to make it worth your time. You also need to make an impression to potential customers by making them remember you after the fair so they can go visit your social media accounts or website. A craft fair (or any market) is more than just the sales of the day, it's also the following sales after the fair has past. Take in consideration the following tips and you might be walking out of a craft fair feeling like a boss!
1. YOUR PRESENTATION
If there's anything you should nail from the get go is your presentation. This is the first impression all of your potential buyer's will get and will be the first make or break it for a sale. It's like meeting someone for the first time. Their first impression on you will make you either like them or not.
When you are setting up, try to think how it would look from the customer perspective while they are walking by. Is it attracting enough? Can it catch the eye? You want to offer a wide array of items, with many different price points, all of that without over crowding your table. (This is where vertical space can really benefit you)
Dress up the table with a drape over it, use boxes (especially wooden ones!) can add depth and create shelving, open up old suitcases or boxes to display jewelry, have a mannequin for your textiles, use a photo frame and staple chicken wire to the back for hanging items (with mini clothespins for example). There are many ideas available online worth checking out!
2. BRING A MIRROR
If you sell items that people have to wear, provide a mirror! This is crucial as most people want to see the items ON themselves first before considering buying it. A handheld one can do the trick, although a framed one on the table or a bigger stand alone one would be the best options. But if you can't have, the bigger version, the handheld one is better than nothing at all. You can even spruce it up to reflect your brand.
3. ADVERTISE YOUR BUSINESS
This is so important to have as this is the one key element you might get spinoff sales from every craft of market you do. Have them attached (if possible) for all your products that you sell as well since customers might not remember every vendor they've purchased from. That way, no matter what happens if you do or don't make a sale, customers will still be able to reach out to you. At the very least, they will be able to look up your business on your social media accounts or website! Make sure to add a phone or email in case they want to reach out this way.
There are numerous places to find inexpensive business cards online. We personally like Vistaprint.ca as they offer a wide range of services, but they are many local print shops who can make some for you.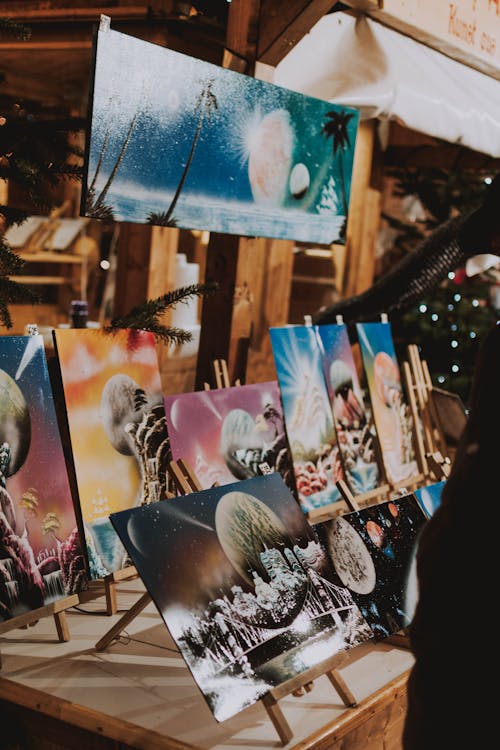 4. MAKE SURE EVERYTHING HAS A PRICE TAG
A lot of people just don't feel comfortable asking for the price, so make it easy for them by making sure all of your items are priced and easy to find.
If you carry business cards, use those AS your price tags. That way, you are making the investment in business cards more worth it. What's great about doing this is that each time you make a sale, the customers already have your business card with them. It's less trouble than remembering to give one instead each time.
5. DON'T BE THAT PERSON
Have you ever been to a craft fair or a market where one vendor was trying way too hard to sell you something? Just try not to be like that as it works more against you than anything.
A good thing to pass the time (especially when it's not busy) is to work while at your booth. For example, if you sell paintings, it might be a good thing to have a small one ongoing. Or if you sell knitted items, bring your yarn and your hooks while you wait for customers. Keep in mind, DO NOT SIT all the time as that comes off as you being bored. If you have customers, make sure to pause briefly and greet them (and stand up if you were sitting down). This shows that you are available for them while they browse around. Plus, they won't feel like you are overly in their faces. On top of that, you are creating more products which is a win-win situation!
But no worries, if you can't create while at your booth, the alternative is to engage with your customers. Simply make eye contact (without constantly staring at them and their every move like you are a police guard looking for a suspect!), greet them and let them know you are available if they have any questions. You will know after that brief conversation if they want to talk with you or just want to be left alone. Their body language can tell you what your next steps should be.
6. WHAT'S AVAILABLE
Think of the next holiday coming and have a small selection available. Even if it's related to some degrees, it's always great to have something inspired by the season or the next holidays.
Having a wide array of items helps to give customers different price points (as you don't know who has money or not). It also helps you differentiate you from your competitors as you offer more than they do.
It's also a good thing to include items you can't just find at the big box stores. Even if it's small lip balms or keychains, those small sales can really add up as the big items aren't always the first ones to go. A lot of people will start will small item purchases and then later on might go for the big ticket items! That's where the business cards come in handy.
7. WEAR YOUR ITEMS, IF POSSIBLE
Now this might sound weird if you sell dog accessories, but if you sell jewelry or cute hats for example, wear one or two! Again, moderation is key, you don't want to look like a walking treasure chest.
If it's not possible to wear them all, select the best ones available and dress yourself up a bit. In other words, be your own mannequin. It can also become a great conversation piece if people ask you, where did you get your scarf.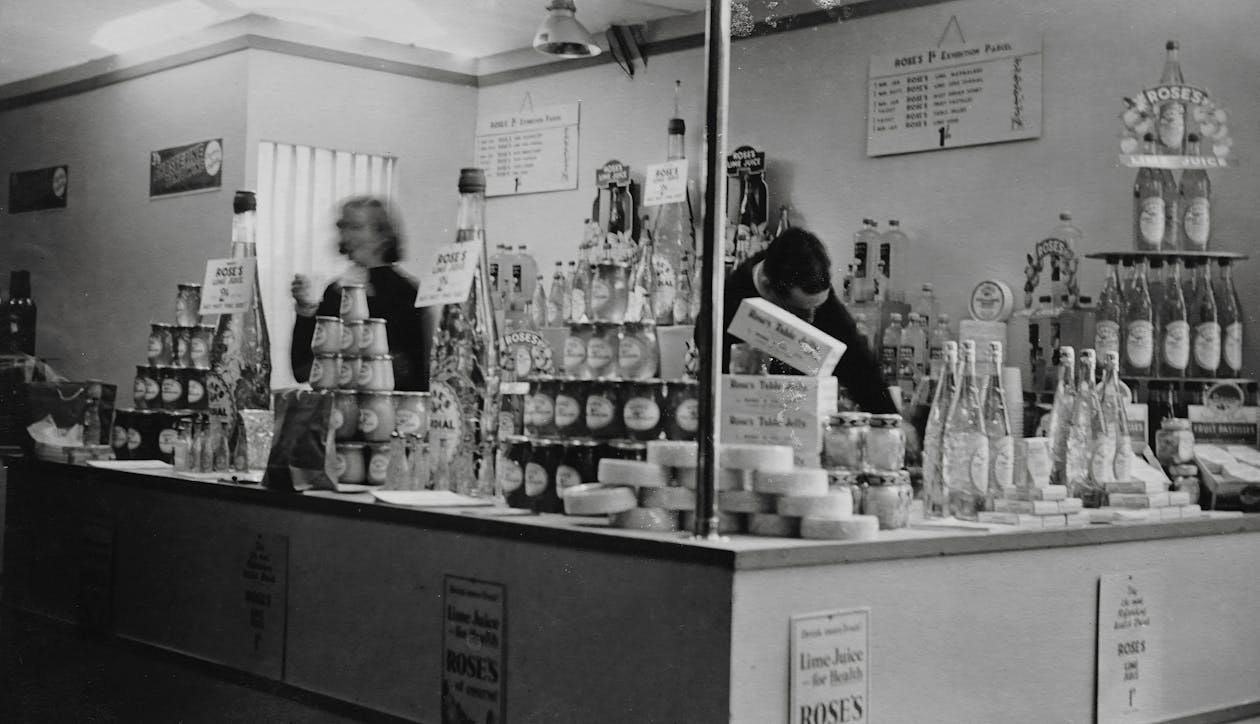 8. WHAT'S IN THE PACKAGE?
Spending a little bit of money to offer quality packaging goes a long way in the professionalism of your brand. The packaging does not have to be expensive to be effective. These merchandise bags would suffice, and just between you and me, Hobby Lobby has the best value on tissue paper (yes, even better than the Dollar store). Also provide care instructions, printed out on regular paper and cut to size (and be sure to include your business name for marketing purposes).
9. ACCEPT CREDIT CARDS!
If at all possible, accept credit cards (we love to use Square as it's a great easy tool) and advertise that you accept them. Square even send you little promotional stickers or signs you can use on your table to promote that you accept credit cards. You can even use a platform like Canva to create your own little signs.
10. CREATE A PHOTO BOOK OF YOUR PRIOR WORK
You can possibly bring everything you've ever made to a craft fair, so why not create a hard cover photo book catalogue? You can fill it up with past designs, colors or scents available, or just about anything that related to your business. You don't have to include every single thing you ever made, but at least it can get customers interested in buying something you simply don't have on hand at the moment.
Little tip, leave that book open on the table so that customers interested can flip through it.
11. TALK TO YOUR COMPETITION!
As much it's great to have a conversation with customers, you might get more benefits sometimes by simply talking to the other vendors. They might share information like upcoming Tradeshows or tips they've learned along their own journey.
Plus, if a customer wants a specific product, you can send them to other vendors and vice-versa.
12. TOO MUCH IS TOO MUCH
You don't need to display all your inventory all at ounce (unless they all fit on the table in a beautiful & organized way). Keep some under the table or in the back and replenish as needed. Less is sometime more!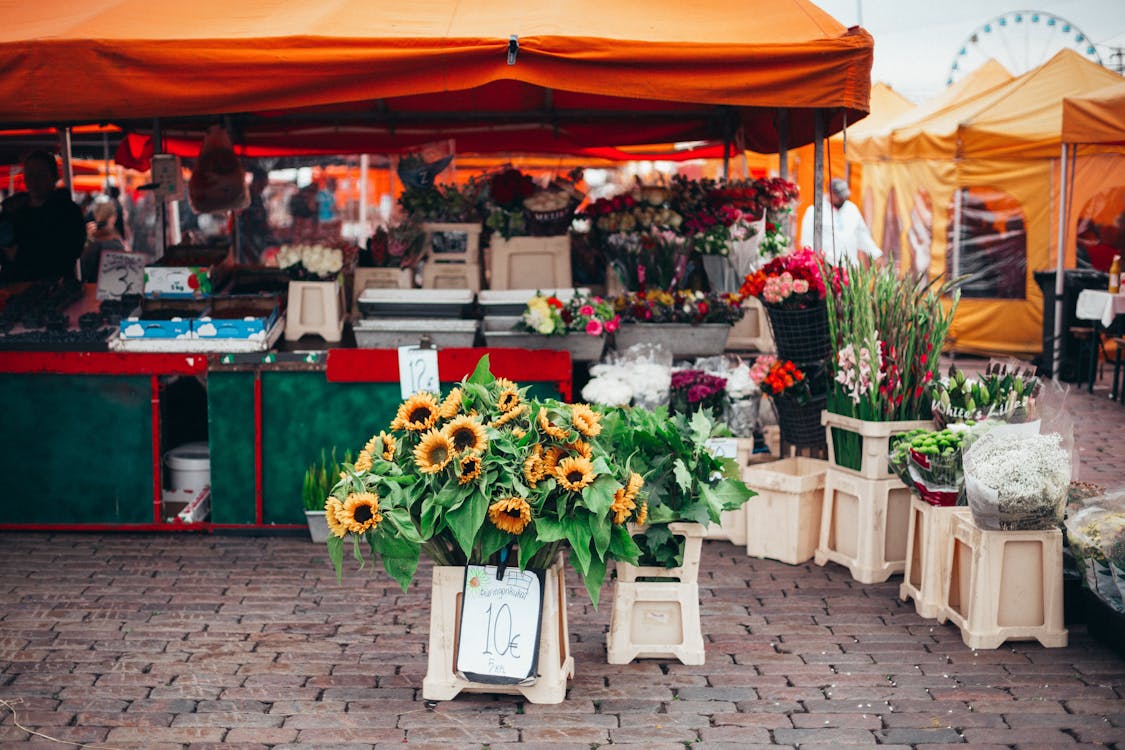 13. PAY ATTENTION!
Nothing will destroy your own business more than yourself. Browsing through your phone or reading a book will make your customer feel you don't want to be there or even worse, make them feel like you are bored and just want to go home. Keep yourself busy with your own business like cleaning your area, changing your display a bit, organizing, pricing, etc… And when a customer arrives to your booth, don't ignore them. Get up (if you were sitting) and interact with them. Show them that you care about what you do and you aren't there solely just for the sales.
14. EDUCATE
If you bring along your children, a friend or spouse, make sure they have the very basic knowledge of your business. Let's say you have to step away for a break and a customer arrives with a specific question, you want them to be able to help a bit until you come back to your booth. Customers will understand if you are away for a small break, but with a bit of information to give, they will feel grateful they still had some kind of help from your little helper!
15. DON'T FOCUS ON THE SALES
Of course the end goal is to make a sale, but most of the time, people buy products because of the presentation & the person selling it. Emotion is a great motivation for people to buy, so instead of selling selling selling, try to have fun and make great conversations with people.
Not every time you will come home with a great day of sales (if any at times!) which can be really depressive in some ways. Understand that not every time you go out will be a success, but you will have gained knowledge to perform better the next time around. Selling is a skill and it can only be acquired with time. So in other words, you are always gaining something out of each craft fair. Maybe it won't be money, but it might be valuable information that going to help you in the long run!
MORE TIPS?
Do you have any more tips to share we did not mention? What do you do differently? We welcome anyone to share as we are a community here after all and we can all help each other succeed with our own journey!